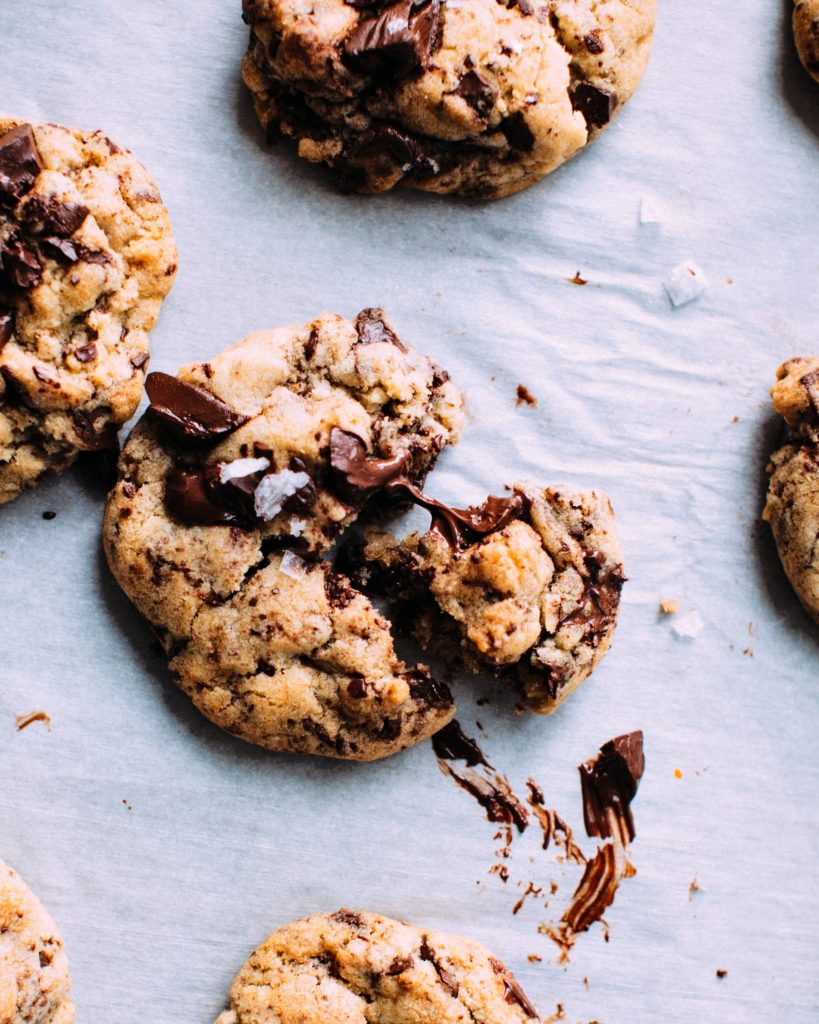 Low Cost Ideas to Treat Your Kids
For me spending time with my kids is far more important than spending money on my kids.  It seems like any more than to have fun or treat your kids you have to take out a small loan to finance the fun.  Okay maybe not that expensive but week after week of trying to keep my family entertained this summer and I felt the pain of trying to balance cost versus fun.  Here are a few tips I have to treat your kids to something fun but keep the cost down.
Making Cookies
Kids love cookies. Well, they love anything sweet so why not try having a cookie party at your house.  You can grab the ingredients at a very cheap price at your local grocery store. Also, grab some cookie decorating supplies or you may already have some around the kitchen.  And before you start put on some old play clothes so they can get messy.
If you are not good at recipes you can even grab the already made cookie dough. But letting the kids participate in the actual making of the recipe is part of the fun for everyone.  They can crack eggs and help mix in some of the ingredients to make some stellar cookie dough on the cheap.  I would recommend only let the older kids or adults work with the oven as that can get dangerous with younger kids.
Once the cookies have cooled off start decorating.  If you are close to a holiday you can encourage them to do holiday-themed cookies. Or maybe if it is close to a family member's birthday it can be an early celebration.  Just remember to let them have fun and encourage imagination.  Don't worry if they make a mess, that is what baths were made for.  You can even have a judging contest to see who decorated the best cookie.
Movie Night
One of the best things about where I live is we have a drive-in theater less than 30 minutes from our house.  If you have the luxury of having one of these hidden gems close to you, use it.  Typically kids are free at drive-ins, and at our drive-in, they do a double feature so you get two movies for the price of one.  Drive-ins can be a great opportunity to not only enjoy some entertainment but demonstrate living history to your children.
To keep the cost down, pop your own popcorn and bring your own snacks. Load up a cooler full of drinks and bring some blankets. If you have a truck you can park it backward and load it up with some sleeping bags and blankets for comfort. We have an SUV and we bring old couch cushions and some of the kids pile in the back of the SUV to watch the movies.
For those of you that don't have a drive-in close to your home. Make your own drive-in at your house. Borrow a projector and put a sheet up in the backyard and have your own mini drive-in. And if you can't borrow a projector you can always just make some comfy spots in the floor of your living room and watch some movies.
Camping
Some of you that may have been camping before are probably thinking I am crazy on this one.  But camping can be inexpensive.  It doesn't require fancy tents and all kinds of equipment that stores try to push on you.  It can be as simple as getting some blankets and sleeping under the stars in your backyard.
If you have camping equipment already then this one is a no-brainer.  Just pack up the equipment, go find an inexpensive campground, and set up camp.  Most campgrounds have a lake or some trails for activities.  Sitting around a campfire and telling spooky or goofy stories is a great way to finish the day.
If you don't have your own camping equipment you can always ask around with family and friends. Borrow some camping equipment and make a go with it. Your friends and family may even want to go with you and that will just add to the enjoyment.
Picnic
For some people, the idea of sleeping outside is just a big fat no.  Packing a lunch or dinner in a cooler and heading to a local park for a picnic can be an awesome treat for your kids.  You can go really inexpensive and just pack some cold sandwiches or you can even take a small bag of charcoal and grill some hot dogs.
I would suggest finding a good park that has a big playground area so you can let the kids run off some energy while they wait for you to get lunch ready. Some parks even have dog areas that you can bring your furry friends. Our county park has a splash pad that is free and open all summer and a disc golf course. Some parks have a hiking and/or fishing area that you can enjoy like Hematite Lake Trail.
Swimming
During the warmer months of the year, we are always looking for ways to stay cool.  Instead of having your own pool which requires time and money to maintain all summer you can go find a free place to swim.
If you have a large lake nearby check to see if they have a swimming beach.  Most state parks in Kentucky that have a lake have a well-maintained beach to swim.  Grant it they don't provide lifeguards but as a parent, you should be in the water with the kids and playing and keeping an eye on them.
Creeks, rivers, or streams are also a good place to cool off and spend an afternoon treating the kids.  You can find a good area that isn't too swift, and you can get some cheap floats from a dollar store and have an absolute blast.  In some swimming areas, there are even some good rocks your kids can safely jump off or a small waterfall to slide down like a water park.
Another idea if you like pools is to use memberships that you may already have. Some gym memberships include pool access at certain times.  And a lot of golf courses have pools in their clubhouse that are free to their members.  If you don't have a membership maybe you have a friend with a membership and they can get you in for free on a bring a friend event.
Fishing
In a previous post, I talked about taking your kids fishing.  If you can find a good pond, creek, or lake nearby there should be plenty of opportunities to treat your kids to a day of fishing.  
To keep costs down I recommend digging your own worms for bait. This can be a fun activity in itself as kids love digging and getting dirty. You also don't need a tackle box full of fishing tackle. Just some hooks, bobbers, sinkers, and some poles at the bare minimum.
There are so many other ideas you can use to treat your kids for a day out of the house without blowing your budget. What other ideas do you have to treat your kids? Leave a comment below or on our Facebook page and let me know.