Review: Pizza Warehouse Paducah KY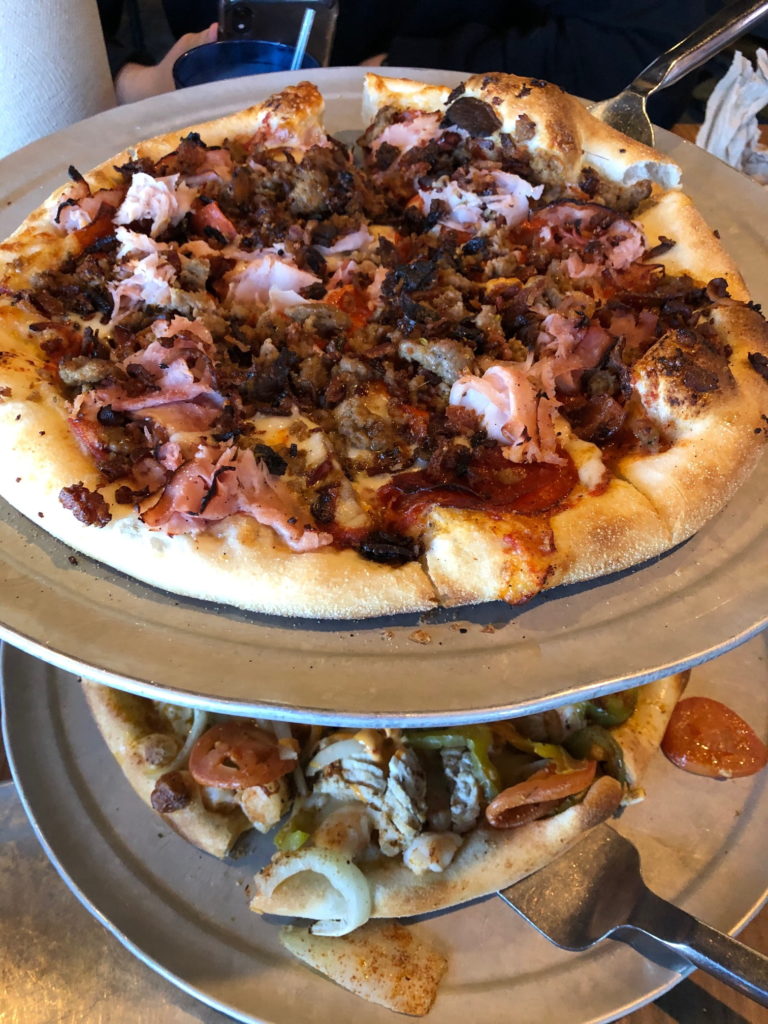 Location
Pizza Warehouse is located behind Kentucky Oaks Mall in Paducah KY. It is at 451 Jordan Dr. A, Paducah, KY. It is located in a mini-mall which limits the parking situation at peak times. In this same mini-mall are a Cold Stone Creamery, a pet food store, an escape room, and a kid's entertainment place called YaYa's Island (Ya Ya's is closed now). The movie theater is just down the street also so if you want a full day of fun the location is convenient to keep the family busy. The inside is half bar/ half restaurant with a highly industrial look and feel.
Time
We ate around noon on a Saturday. The location was fairly empty when we got there but started to fill up quickly and was quite busy by the time we got finished. I have visited this location at other times and they are generally busy.
Service
Our waiter was on top of everything. Other times I have visited this location the service was sub-par but this time our waiter never let our drinks get less than half full and was always checking on us. He was very personable and had a good knowledge of the menu. We did go one time in the evening when it was busy and had extremely slow service. But the manager made up for it and took off some pizzas which are great customer service in my book.
Appetizers
We ordered their version of mozzarella sticks which are big triangles of cheesy goodness. My only complaint was the marinara was just off. Not really what was wrong but just wasn't good. We also got what is called a pizza roll-up. This is like a freshly cooked baguette with mozzarella and pepperoni stuffed inside of it. Those are absolutely delicious and I could eat just those for days. Oddly enough the marinara that came with those was unbelievably good. So not sure what the difference was there.
Pizza Warehouse Pizza
When ordering food from Pizza Warehouse just realize that the name Warehouse is not just about their industrial look. They sell huge pizzas. A small will feed 2 – 3 people easily. My wife got an all meat pizza and I got what is called the Ragin' Cajun. The all-meat pizza is topped to the brim with a great selection of meats. The Ragin' Cajun has chicken, shrimp, peppers, onion, and tomatoes topped with a cajun seasoning/sauce that is top-notch. I could eat about five of those.
My middle son got a chicken bacon ranch stromboli and he could only muster about half of it. I have had the stromboli before and they are exquisite. My youngest got the spaghetti and meatball kids dish. He barely ate a 1/4 of it there was so much.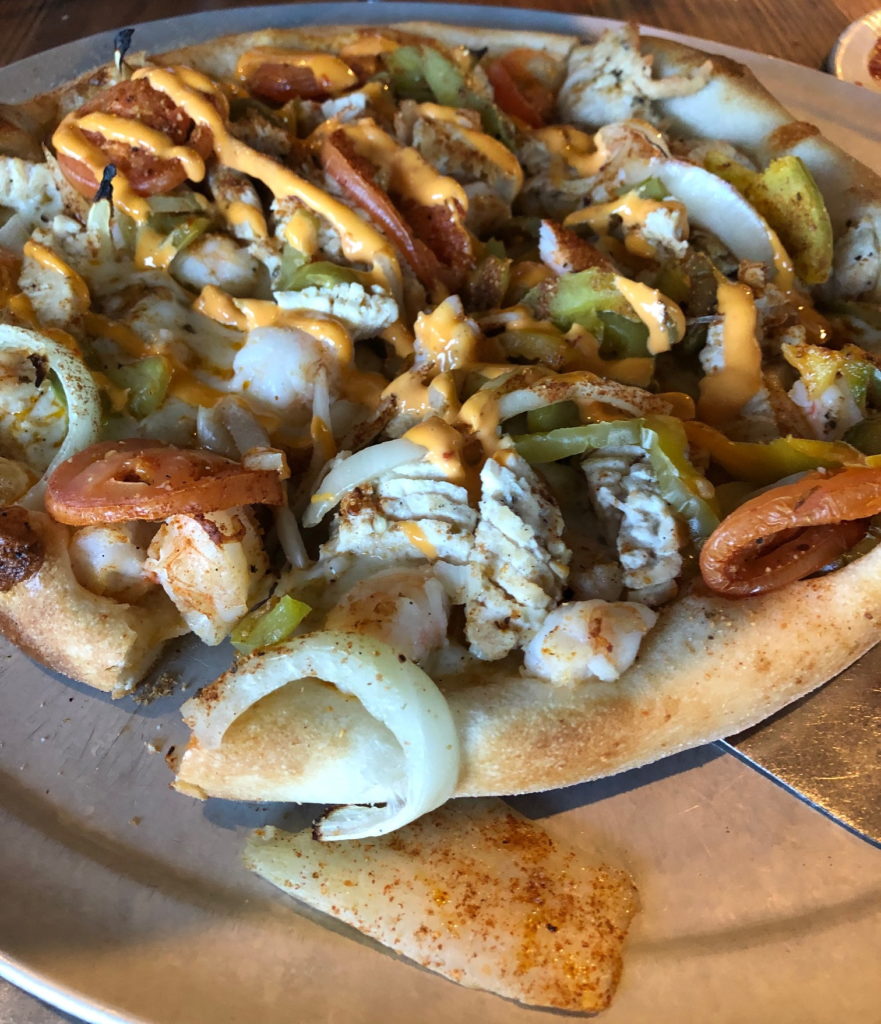 Rating
I would give them a 9/10 rating overall. This visit's service was top notch and the food came out quickly. But I have been there and experienced some slow service and had issues. The parking can be a bit tricky also due to the popularity of the mini-mall and other attractions like the escape room. And in Paducah, Kentucky around the mall traffic is always busy so make sure you get there early.
Pizza Warehouse Review Update 5/12/2021
I wanted to check back in since it had been a while since I wrote my original review.
My family and I have been back a few times since this review. I am not sure if there was a management change or if the pandemic caused issues but they changed their menu and their pizza.
My biggest concern is they changed the pizza and the number of toppings on the pizza. One thing I loved about Pizza Warehouse was the idea of getting big pizzas and lots of toppings. I ordered the Ragin' Cajun and the toppings were nearly non-existent. In fact, for anyone who ordered pizza, the toppings were very underwhelming. And the pizza was overcooked tremendously.
They did add a new type of item called the Italian Quesadillas. They are sort of like a calzone but look like a quesadilla. My son ordered one and he really liked it. I tasted it and it was ok but I can see if you had more toppings it would really be a good choice.
Also, they no longer gave you a gravy boat of marinara sauce to dip your pizza rolls in or cheese sticks. You can never have enough marinara sauce so being they are still called pizza warehouse I don't understand the reasoning behind getting rid of the big containers for marinara.
Updated rating
Because of these changes I really have to knock them down to a 7/10. The pizza rolls and the Italian quesadilla were both really good. The appetizers were good but the actual pizza quality has really gone downhill. And we still had a very slow experience. They were not even at full capacity and it seemed like they were slower than usual.
Have you tried this location? If so drop us a comment below or on our Facebook page.