11 incredible items that have made parenting so much easier for me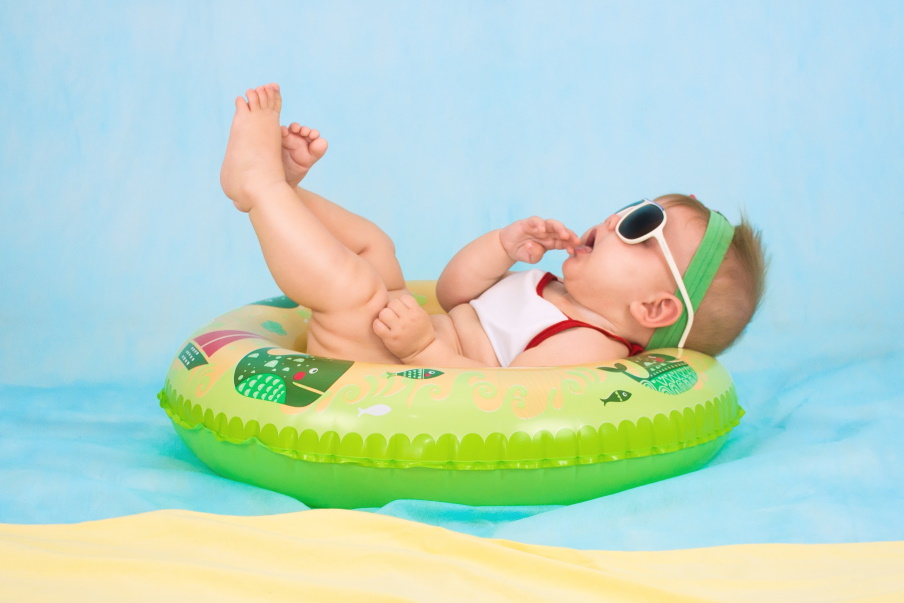 Throughout the years of being a parent, I find items at the store that just make my life so much easier. When I find these things I wonder "Where was this when my older boys were younger?". Sometimes the answer is they either were not invented yet or maybe I just wasn't in the right spot at the right time to find them.  But all of these things if I had to start over again would be some of the first things I would go out and buy.
Glow in the dark pacifiers
I found one of the greatest things that saved my sanity multiple nights was having a glow-in-the-dark pacifier. I had my doubts that they would last long enough through the night to be effective. But when it is 3 in the morning and you have a baby crying because she wants her pacifier and not being able to find it (without turning on a light) was such a lifesaver.
Zip-up onesies
I don't know how many times I struggle with buttons and snaps on baby clothes. Why in the world do clothing manufacturers think that buttons and snaps on a small human that wiggles a bunch was a good idea? My wife found some zip-up onesies and they are a thing of beauty. When it is the middle of the night and you are trying to change a 6-month old's diaper it is so easy to do no lights are necessary. This helps get your kid back to sleep faster and hopefully you back to sleep faster.
Teething tablets
Our youngest was having a terrible time sleeping. She was teething and it seemed she was up and down all night long. We tried a bunch of different remedies and even got to the point we thought she needed to not drink before bedtime because she was waking up too wet. Then when we realized it was her teeth we did everything we could to naturally remedy that without using a ton of baby Orajel or ibuprofen.
A nurse friend of ours recommended teething tablets. I had never heard of teething tablets and wasn't really sure about them. But since she was a nurse and we were desperate I picked some up to try. It worked really well. In fact, we were scared she might get addicted to them so we only gave it to her every other night. And the nights she didn't have them you could tell the difference. Luckily we are past the teething phase and she sleeps well through the night now.
Silicone bibs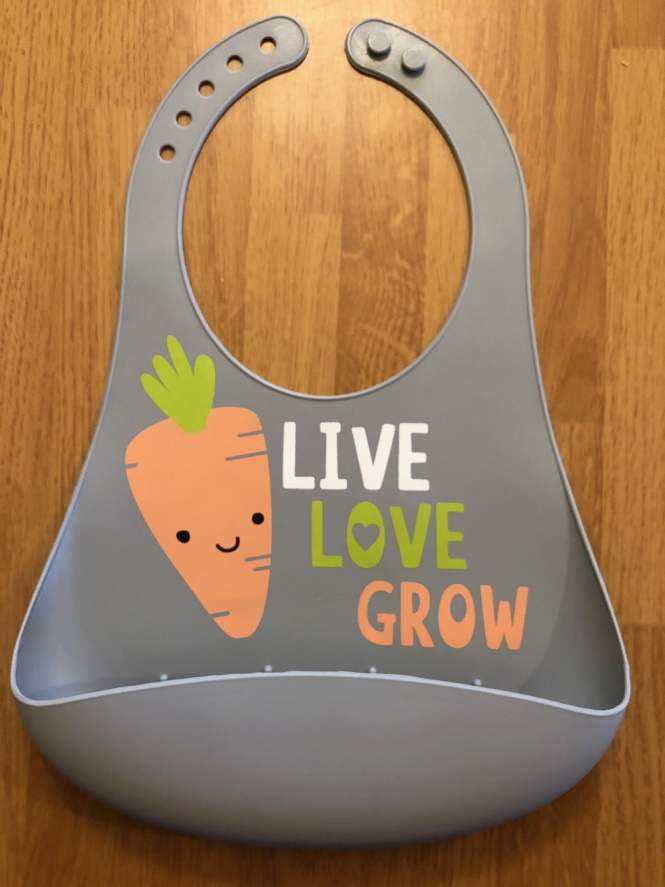 We first bought a set of cheap bibs for all of our kids when they were little. We try to get the washable ones so we could throw them in the laundry but have plenty on hand. But as you know as parents is that laundry is a never-ending journey. Any time you can limit the amount of laundry the better your life will be.
Then we had a friend buy us some silicone bibs for our kids. And I would never go back again. They work so well and they are so easy to clean. I just wash them in the sink with some soap and hot water and leave them to hang out and they are dry in about an hour. They are so tough and durable they will probably last past more than one kid.
Travel booster seat
We love to travel and we have always felt the pain of being somewhere and trying to feed the kids where they will sit still and eat. My wife found this awesome travel booster seat that works in so many different ways. It has a tray and add ons for the feet so you can set it up anywhere. Or you can remove the tray and strap it to a seat and make it a high chair.
One of my favorite things about this chair is how it folds up into a carrying case. It folds up the same as a camping chair and is about half the size of a camping chair. And it is big enough that my 3 year old can sit in it with no issue so if we need her to sit still and eat she can use the chair also. But mostly we use it for our youngest one.
Silicone placemats
How many times do you go out to eat but you don't want your youngest to have their own plate? I know with mine she will more than likely dump the plate along with all the food. We usually just end up feeding her and not enjoying our time eating out.
Now they have silicone placemats. Very similar to the silicon bibs I mentioned above but these will lay out on the table and are a little more difficult for them to move. And they can roll up for easy grab and go. I would prefer to use these than the portable high chair if we are just going out to eat for the night.
Inflatable Travel Foot Rest Pillow
Inflatable travel footrest pillows are something I haven't used. But I have had several other parents highly recommend these for traveling in planes. I know some airlines won't allow these so please check with the airline before bringing one of these and expecting to use it.
The idea is you blow this up and it creates a footrest/pillow area for your kids to lay down and sleep in their seats. I have seen pictures of these in action so they look like they would be great for those families that fly a lot. I have too many kids to fly so I wouldn't get a lot of use out of them.
Dishwasher safe basket for bottle nipples and lids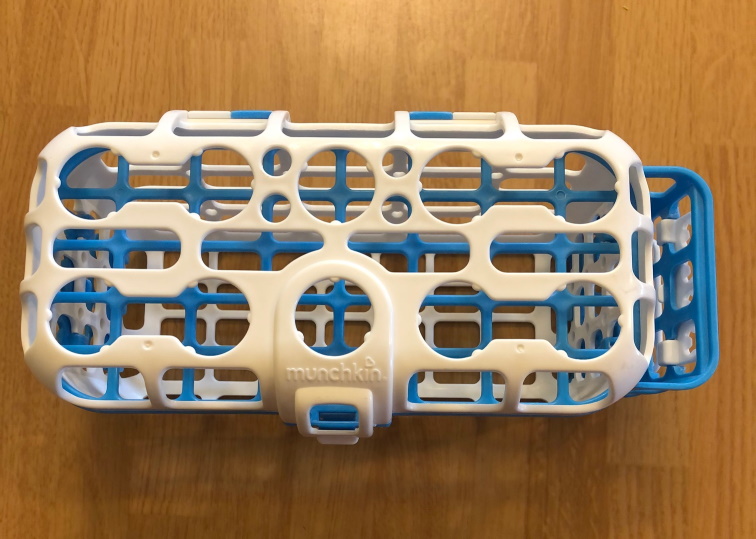 One thing I dislike more than doing laundry is washing dishes. And especially washing dishes by hand. We found a wonderful dishwasher-safe basket that is perfect for bottle tops and nipples for bottles. You put them in there and place this on the top rack and they get nice and clean and sanitized with the rest of your dishes.
This little basket doesn't just stop at bottle cleaning. I use it for any small item that may get lost in the dishwasher. I put small lids, kids silverware, straws, pacifiers, and any other small item that needs cleaned that may fall down and go through your dishwasher drain.
Putting your iPhone into guided access
How many times are you at a doctor's office or waiting somewhere and you just need to keep your little one entertained for five minutes? I typically hand them my phone and let them watch something or have a few kid's apps for them to play with. But what happens when they click off the app and the next thing you know they are emailing everyone on your contacts list? This is where guided access for iPhones comes in.
Guided access allows you to lock in your phone to one app and lets you control what features are available. This way your kid can watch YouTube kids or play a game and you don't have to worry about them opening up another app and deleting photos or taking 100 selfies while you wait.
Life 360 app
When your kids get older and start going to friend's houses or scarier yet they start to drive you always want to know where are they? Are they safe? Are they at the location you expect them to be? Well if you allow them to have a phone you can install the Life 360 app. Now there are other apps that probably do the same thing but I really like this app. You turn on their location services and you can get exact details of where your child is.
I have also had my spouse use this when she travels alone or into places she is not familiar with. That way if something happens I know exactly where she is (or at least where her phone is). This app will also allow you to set up locations and then you can get notifications pushed to your phone when they arrive at a location. For instance, I have one set up for home so when my son gets home from work or school I know he arrived safe and what time he arrived.
Microsoft Game Pass Ultimate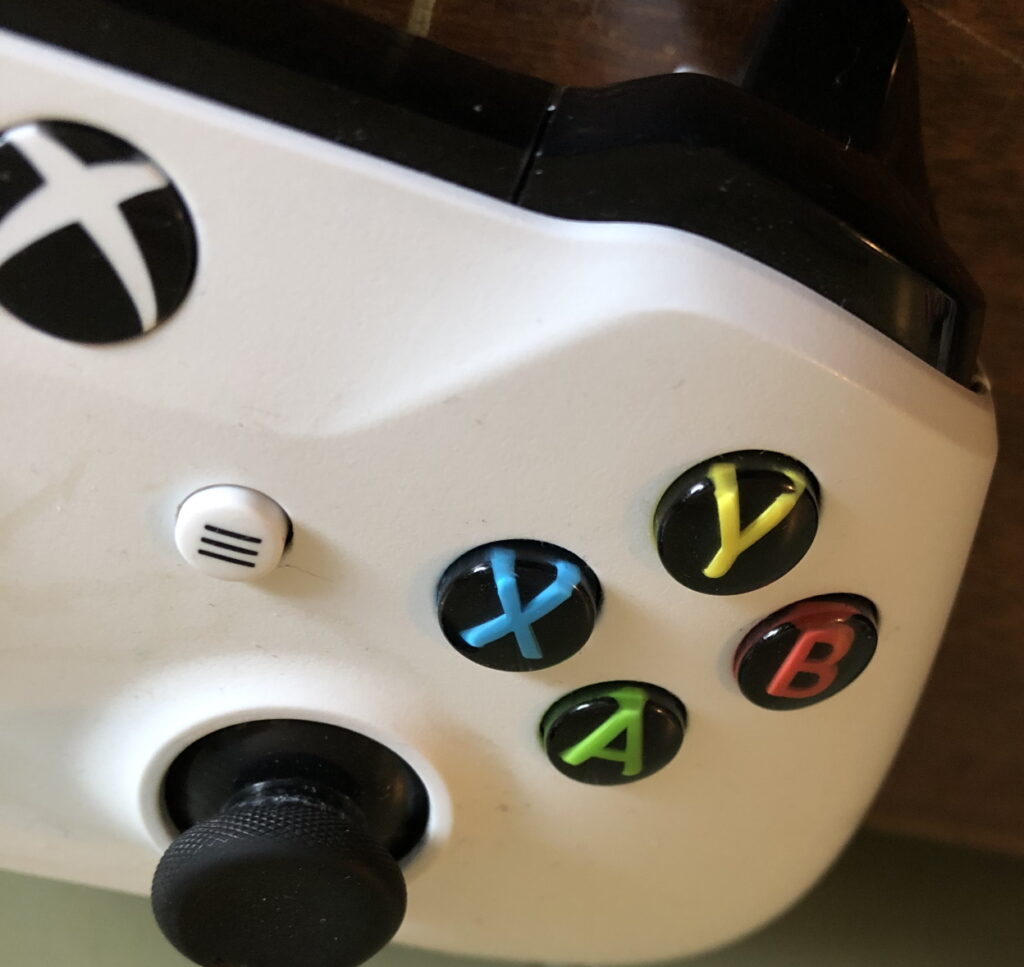 My kids love playing video games. And growing up they always got quickly bored with playing with whatever newest game they just got. One thing I noticed is that when they played games on the computer they could always find sites that had a variety of games and they could switch easily. Now bring in Microsoft Game Pass Ultimate. This service from Microsoft gives us access to over 100 games that they can download and play at any time for a monthly charge.
Since we started this service we haven't bought but maybe 1 or 2 new games in the past year. This service has saved us so much money on new games. And the best part is that if you catch the deals this service is really affordable. And I think the model behind Microsoft Game Pass will be the future of how companies will do gaming.
---
There are so many more incredible items out there that can help you keep your sanity as a parent. Is there anything that has helped you out in your parenting life? If so drop a comment and let us know what to add to the list or let us know on our Facebook page.