We recently took a quick weekend trip out of state with the kids. Since the trip was just over the weekend we didn't do our normal packing list or double-check things because we didn't think we would need it.
Well, we couldn't have been more wrong.
Our youngest was having trouble sleeping. She was fussing and not sleeping well and eventually my wife was holding her to get her to sleep. I got up to see if I could help and we quickly realized we didn't have any kid's fever medicine. The way our youngest was acting was how she acts when she has a fever or is having some general discomfort because of a tooth coming in.
It was 3:30 in the morning. And we were staying in a hotel in a very small town. Thanks to Covid most places are no longer 24 hours. I frantically searched on Google for the nearest 24-hour pharmacy or even Wal-Mart that I could run and get some medicine.
No luck. The closest Wal-Mart was 20 minutes away and didn't open until 6 so that is not going to work if we want to get any sleep. And we had to drive back after we got up so we needed some sleep.
I called down to the front desk hoping and praying that maybe they had something on hand to help out. Maybe the clerk was a mom and had some with her? I don't know what I was expecting. She said no they didn't have anything on hand but there was a 24-hour gas station nearby that we could try.
I put on my clothes and grabbed my keys and headed to the car. The front desk clerk stopped me and offered to call the gas station to save me a trip. No one answered the phone so I just decided to drive there to look anyways.
I arrived and fortunately, they were open. I walked around looking frantically for medicine but the gas station was small so I felt like it was a lost cause. Then I found it. One single bottle of acetaminophen for children. THANK YOU, GOD!
I went back to the room and gave my daughter medicine and she fell asleep and we all got a little rest.
But all of this could have been avoided. If we just would have gone through our normal packing list we would have packed both children's acetaminophen and ibuprofen. We would have packed a thermometer to check her temperature. But we forgot.
We do this often, we got so used to having 24-hour pharmacies or 24-hour stores everywhere that if we forgot something we can just run to the store and buy it. But what happens when you are somewhere that closes up everything at 8 at night? Or what if you are traveling during the holidays when all stores close down?
In those cases here are your must-have items while traveling with kids.
Medicine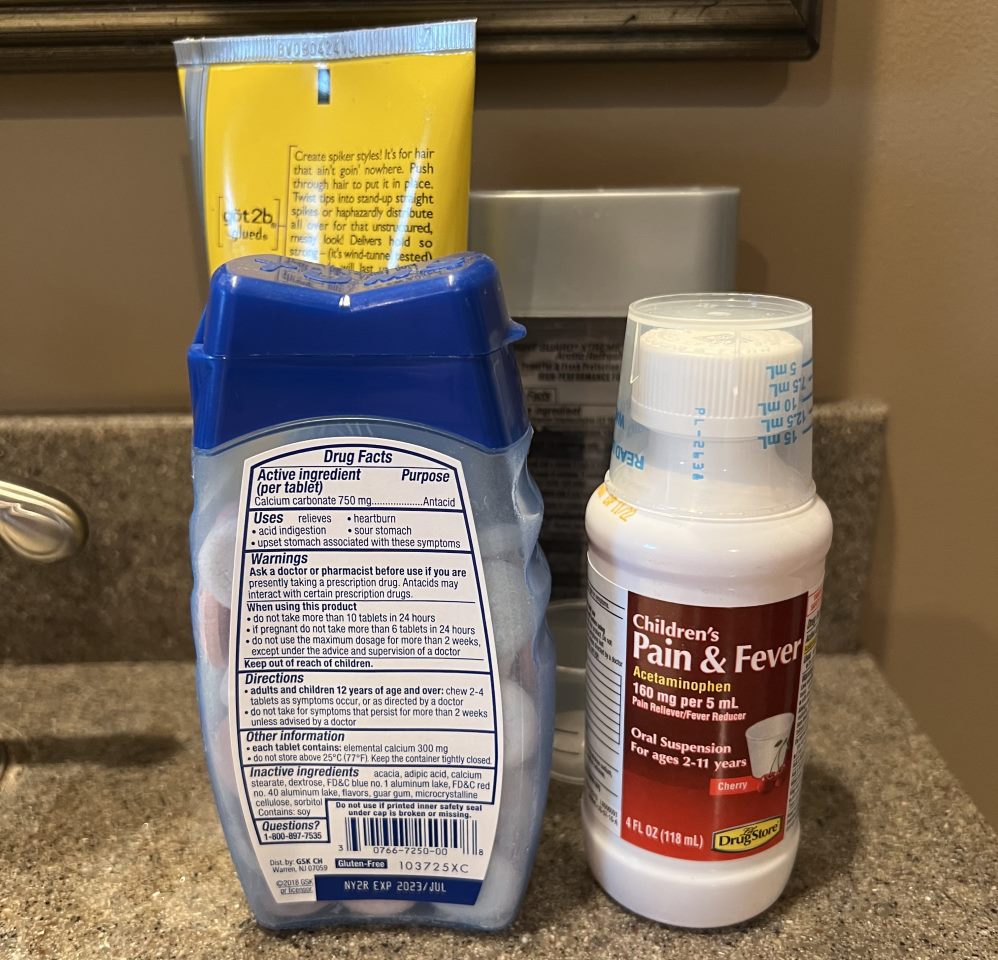 With medicine, you need to make sure you have anything you might need. You don't have to pack your entire medicine cabinet but take a good mix of things you would normally give your kids in an emergency.
Prescriptions – If your kids have any prescriptions, do not forget them. Make this your top priority when packing.
Pain reliever/fever reducer – Ibuprofen or acetaminophen for children.
Tums/Pepto – Some type of medicine to help with a sour stomach or stomach ache (check age directions).
Allergy Medicine – If your kids suffer from allergies it is always a good idea to take some medicine while traveling as they will be exposed to new pollen and other things that may trigger allergies.
**As always please consult your doctor or pharmacist before giving your kids any medicine.
Diapers and Wipes
If you have a child that is in diapers or pullups then do not forget the diapers and wipes. Most people know not to ever leave the house without them but I don't know how many times I have just gone away from the house for an hour or so and my little one decided to have the biggest blowout in their lives.
Wipes you can take even if you don't have one in diapers. They just come in handy to clean up messes or maybe you encounter a bathroom that has no toilet paper and needs some in a pinch.
Extra Clothes
Speaking of blowouts always have extra clothes on hand. Whatever you would think would be safe add an extra outfit to cover you in case of the unexpected. I know it sucks having to pack that much extra stuff but you never know when a kid is going to ruin 3 outfits in 2 days.
Favorite Blanket or Lovey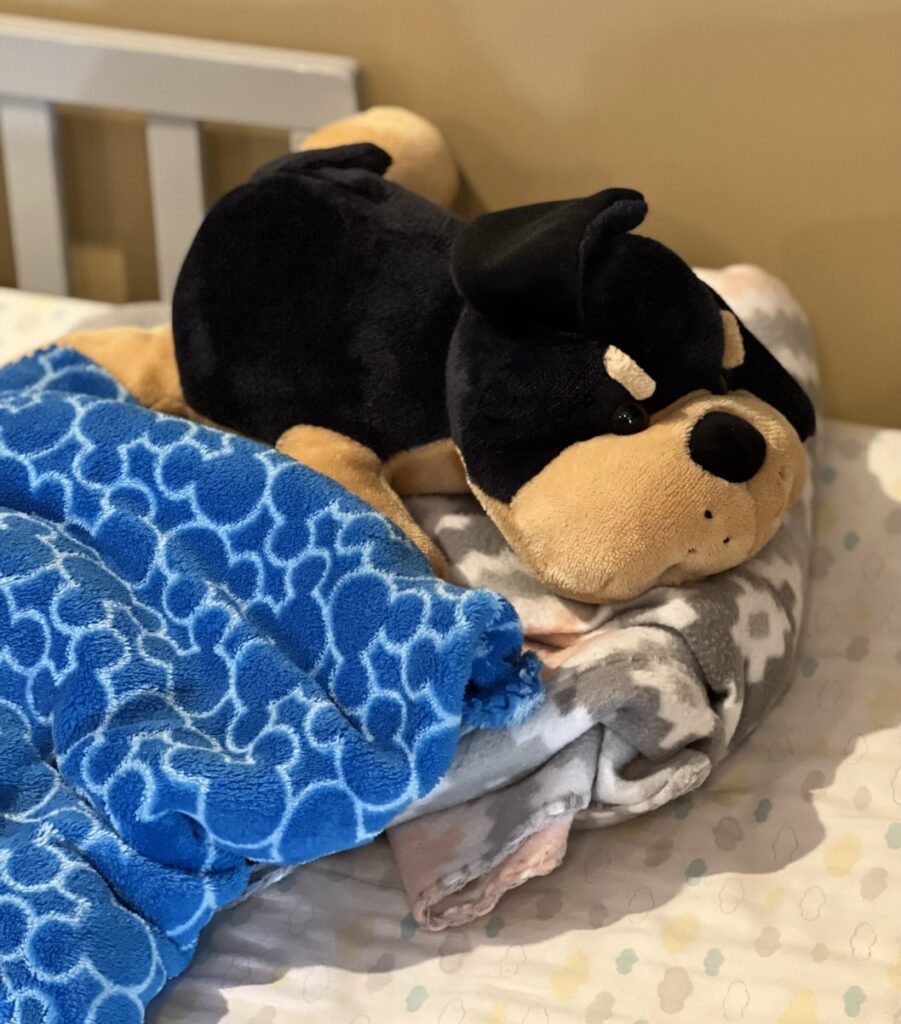 Does your child have a blanket or a teddy bear (we call them loveys) that they can't sleep without? I know when I was a kid I had a blanky that I had until it was falling to pieces because I wouldn't give it up.
I can remember going on a trip when my youngest son was very young and we forgot his bear-bear. We thought we would just get by that night and he would be ok. HE WAS NOT OK! We ran out to the store and luckily Target had the exact same one in stock. We actually bought two so we had more backups.
Don't forget pillows also. I know hotels provide pillows but it never is the same. And for our kids I usually find they sleep a lot better if they have their own pillow.
Toys
If you are staying in a hotel room you will need to find something to keep your kids busy. Watching TV only lasts so long and we always bring a few toys for the kids to play with.
My recommendation is to find toys they haven't touched in a long while or maybe they are out of sight. You might be wondering why but for some reason kids "forget" toys and when you reveal them back to them they quickly are interested and play better with them.
First Aid Kit
We keep a good size first aid kit in our car. I can't tell you how many times it has come in handy. We would be out somewhere and the kids are playing and boom someone falls and gets a boo-boo. Well, what kind of bandaid do you want? Because we have all kinds.
First aid kits can help you from freaking out about a small cut or scratch. Just make sure that after your trip if you use up something to replace it for the next trip.
Snacks
Unless you enjoy paying $2 for a small bag of chips I would say to always have snacks readily available. I'm not sure why but when we travel my kids don't eat well. Then right before bedtime, everyone is hungry.
We keep them readily available in the car too so when we stop for gas we can immediately say no to buying snacks at the gas station.
Fans
If your kids sleep with fans on for the white noise at home don't forget to take one for the hotel. Hotel heating and air units are notorious for kicking on and off and that doesn't cut it for trying to sleep at night.
We usually bring one big box fan to make enough noise to not only help us sleep but to drown out any other noises that you might hear in a hotel room that can keep your kids up at night.
Toiletries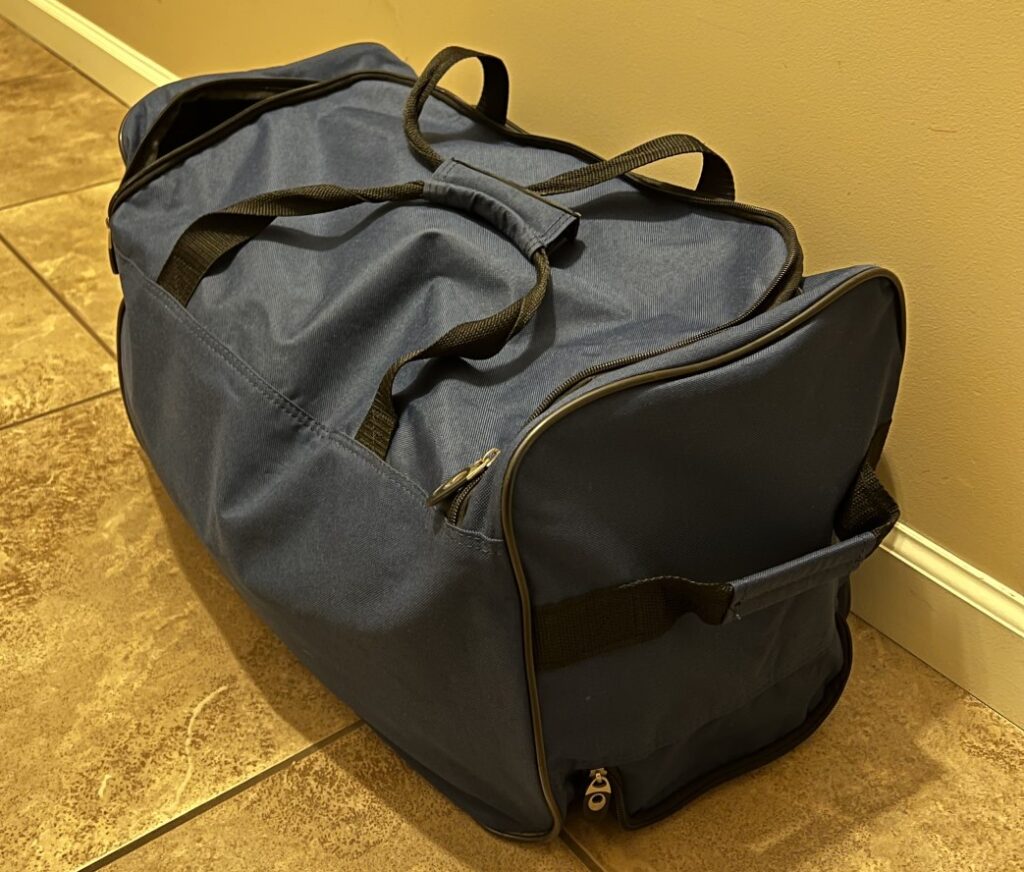 This one seems a little obvious. Toothbrush, toothpaste, and deodorant. But you better make sure these are on your packing list because you have to ride in the same car with a sweaty teenager who stinks like old socks when he doesn't wear his deodorant. Trust me I have been there.
And it isn't that you will forget this it's when you ask your kids to pack these things and you get to the hotel and find out they did not pack those things.
Extra Shoes
We went to Gatlinburg one summer for vacation and we decided to ride the ski lift up the mountain. It was terrifying to do with a little one and even worse when halfway up the mountain she kicks off her shoes and they go flying away.
Normally we would have had an extra pair but for whatever reason this trip we didn't bring extra shoes. So we had to make a run to Walmart to buy her some new shoes. Whether it's because they lose them or the velcro strap breaks or they just get them beyond dirty you may want to bring extra shoes.
Other considerations
Extra blankets – My wife likes to keep the hotel room at freezing temps. Some of us do not enjoy this so bring some extra blankets for those that need them.
Portable bed – When staying in hotels it is no guarantee that your baby/toddler will have a good place to sleep. We would always take a portable crib so our little ones would be safe and not fall out of a bed.
Charging cables – If you allow your kids to have tablets while traveling then make sure to bring extra charging cables. Sometimes dad just needs a break and sitting them in front of a tablet gives you that needed 5 minutes of peace and quiet.
Extra glasses – You may not even have these but if you do and you have a kid that is prone to breaking or losing glasses you may want to bring that extra pair as a backup.
---
When traveling with kids there are a lot of things to consider on what to pack. You don't want to take your entire house with you, but you also don't want to risk a 3 AM run to a 24 gas station to pick up medicine.
My best advice to prevent any of these issues is to build you a must-have packing list. And then anytime you go on vacation or even to grandma's house for the weekend you check off everything as you are packing so you don't forget something important.
You can also make sure and condense your must-haves when possible and get travel-size items. This will help keep your luggage a little more manageable.
Do you have any other must-have items to take while traveling with kids? If so drop a comment or let us know on our Facebook page.